Main content starts here, tab to start navigating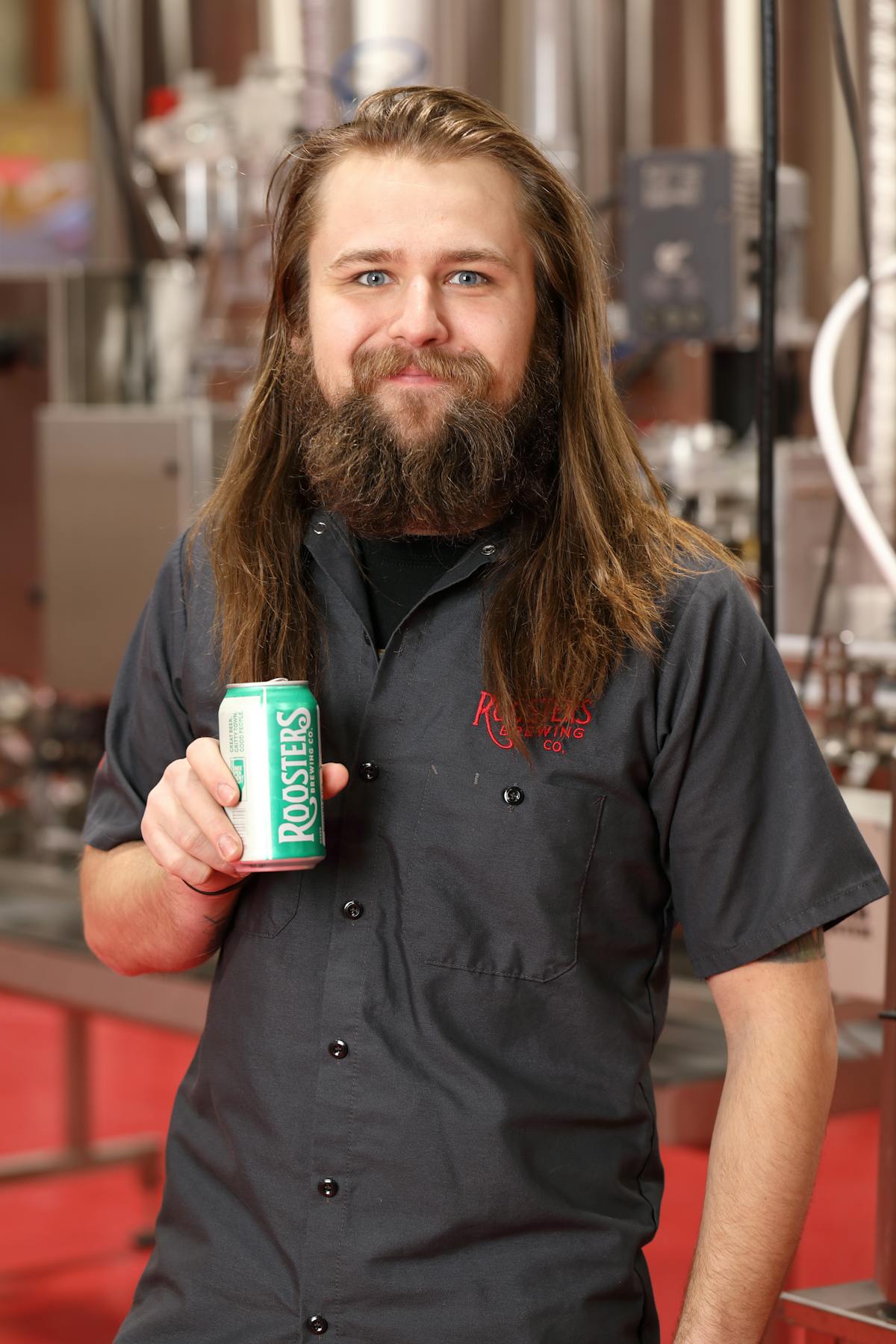 Colton Layton
Head Brewhouse Engineer
Colton Layton has been a long-lasting employee at Roosters Brewing Co. since 2006, working in nearly every position in the front house from busser and host, to server and bartender to even catering and management. It wasn't until the start of 2012 that Colton found his position in the brewing industry. After being mentored and trained by Roosters own Brew Master Steve Kirkland, Colton became the Head Brewer of our Ogden location. Since then, Colton has done nearly everything in the brewhouse from creating recipes, cellaring to running our both our botting machine at one point or another. Currently Colton works at our newest installment in Ogden, our Production Facility on B-Street as our Head Brewhouse Engineer. His responsibilities along with helping brew all the beers you all love and enjoy are keeping the brewhouse equipment up and running and running our Wild Goose Canning line.
What styles of beer are you personally most fond of?
I am a lover of most beers! But you will find me enjoying Pales, I.P.A.'s and Pilsners on a normal basis, but I will never turn down trying something new.
What's your personal favorite of the beers you make (or favorite beer you have created)?
My all-time favorite that I have created would have to be the Irreverent Pale Ale the sessions I.P.A. But one of my favorite beers to brew would have to be the Junction City Chocolate Stout, for the sheer aroma that is produced in the production of that beer.
What is your unique style or mission?
My mission is to make tasty unique beverages for all to enjoy. It makes me proud to be a brewer for such a great company, and there is a reason I have been here for as long as I have, I believe in what Kym and Pete have built with the help of Steve Kirkland and all the others that have helped along the way. Ogden would not be what it is today without Roosters, and I am happy that I have been able to contribute to that, whether it is creating new recipes or brewing a consistent product I am happy to be doing it in Ogden.
Any fun facts you want to share?
I am a huge outdoor enthusiast that loves to spend my weekends out exploring the mountains and wilderness of Utah and surrounding states. But mostly looking for nice flat faces of mountains to climb. When I am not at work or pursing a degree in Geography at Weber State University, I can generally be found at The Front Climbing gym or enjoying a beer on a patio with good friends or at a concert. I am an environmental activist (Tree Hugging Hippy), metal head, climber, hiker, camper, and coffee fiend.